ZOTEE 19 sq.ft. Top Load Hot Tub Disposable Spa Hot Tub Filter Cartridge Replacement 2 Pack
Unicel C-4CH-21/Filbur FC-0121/Pleatco PTL18P, PSI18/Darlly 40191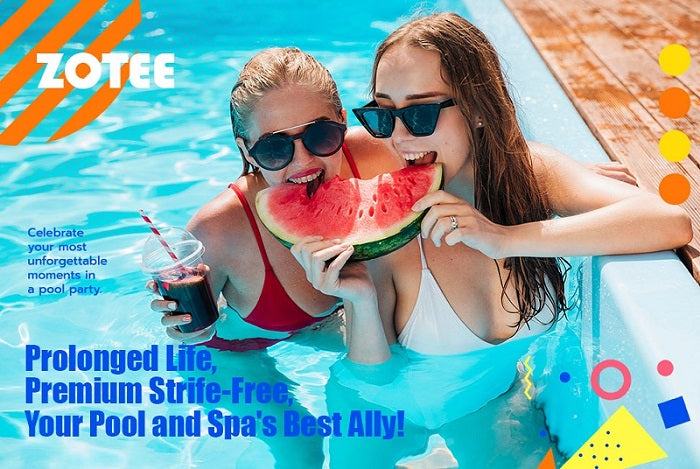 ABOUT ZOTEE
ZOTEE filter provides greater dirt holding capacity, longer cleaning intervals and better cleanability.
Use high quality filter cloth to improve filtration efficiency.
This ensures you spending more relaxed time in your pool and spa other than cleaning the cartridges.
ZOTEE filter cartridges are made with the scientifically desgined ABS free flow cores.
ZOTEE filters deliver value with the performance you expect.
We Keep your water sparkling clean and clear, you just need to enjoy your time in the pool & spa.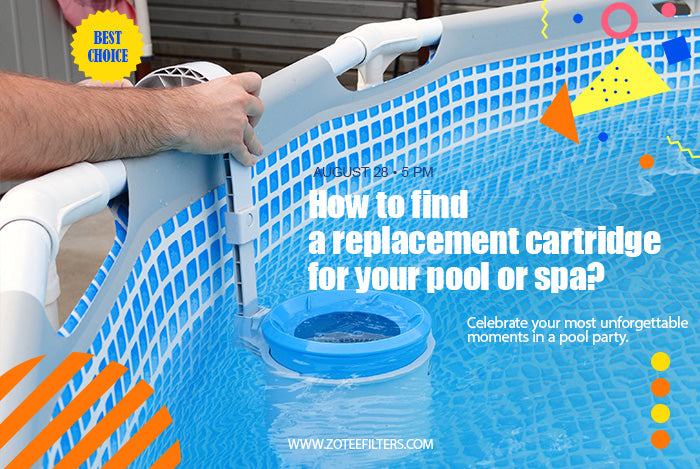 How to find a replacement cartridge for your pool or spa?
First find your current filter part number on the end caps. Simply enter the part number on our product page for compatibility.
If you don't have a part number, follow these steps to measure your filter:
1.Measure the outer diameter of the cartridge (+/- 6-3/4 inches).
2.Measure the cartridge length from end cap to end cap (+/- 15-1/2 inches), excluding handles and threads.
3.Identify the end cap configuration. For "open" tops and/or bottoms, measure the inside diameter of the opening. If the end cap is closed, note any specific features. If your filter has threads, specify the thread type (Size & Male/Female & Coarse/Fine).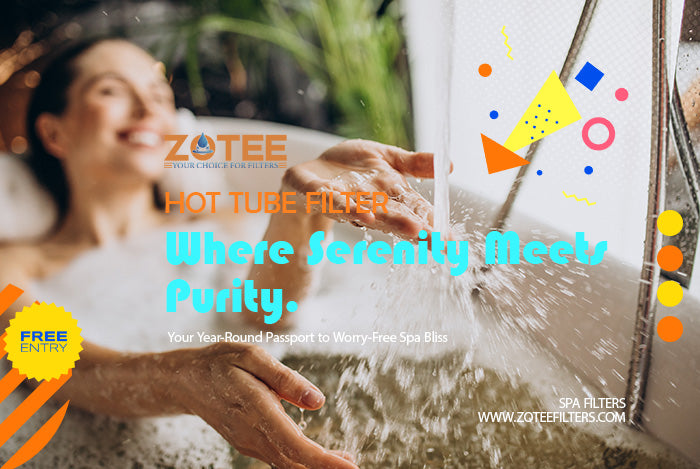 ZOTEE Hot Tube Filter
With an illustrious 27-year history, ZOTEE Filters has redefined pool and spa filtration. Our legacy is built on unwavering dedication to innovation and quality.
We engineer top-tier filter products that exceed expectations, ensuring crystal-clear, safe water for your aquatic paradise. What distinguishes ZOTEE Filters is our relentless commitment to R&D, embracing cutting-edge technology to craft high-performing, durable filters.
We put our customers first, offering expert support and guidance.
As we move forward, our mission remains unchanged: to be the industry leader, delivering clean, refreshing, and hassle-free water solutions. ZOTEE Filters – where water quality meets perfection.